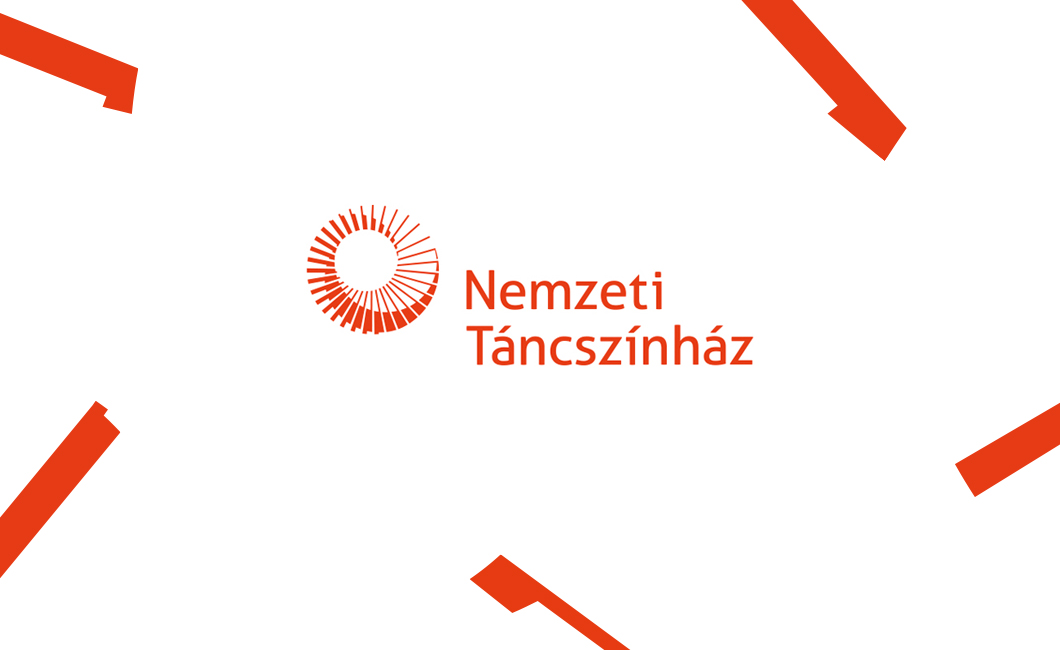 The National Dance Theatre has announced an invitation-only call to design their corporate identity in autumn 2017. The work shown below was selected by the committee. We wanted to avoid showing the dance figure; instead, we were mainly thinking of a symbolic geometric sign.
The spiral part of the emblem was inspired by the dynamic sound waves and the spinning ballet skirt. The threetier spiral refers to the three basic concepts of dance – i.e. rhythm, plasticity and dynamics, as well as the slogan "We are spinning you in!" of the National Dance Theatre. The logo gained its ultimate look after several amendments, which we completed in cooperation with the customer and the committee. The wooden façade element on the new building of the National Dance Theatre is a dynamic wave pattern, whose rhythm is reflected by the logo. We were using the form-defining pillars freely in the image with different colours, but the forms of the pictogram can also be traced back to these motifs. We were using homogeneous surfaces with the primary colour of orange red in the identity, but we would intend to use other brave colours for the communication of the programme.
We would not stick to showing the logo in a single plane in front of the building, but to move it into three dimensions. Following the creation of the logo, we have also developed its spatial representation, which is a self-reversing four-sided Möbius band form. The 3D version of the logo would form a boundary for the
National Dance Theatre in a park built around it.