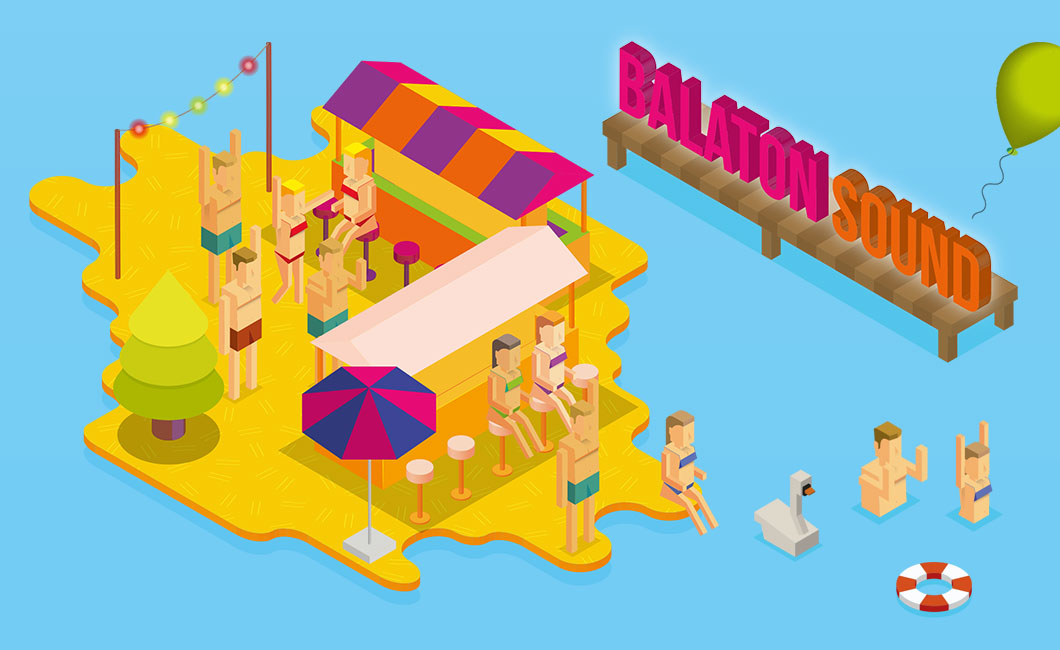 Balaton Sound is an electronic music festival with an ever younger audience. The organizers wanted to achieve a higher positioning for the festival in the international market and a higher positioning compared to previous years, as well.
Our goal was to create a unique visual experience that went beyond the confines of a program poster.
It was important for us to design a creative concept that facilitated versatile adaptations on the various platforms during the communicational campaign of the event. The platforms included wristbands, online and city light displays. This was why we chose an isometric representation that supported the aforementioned requirements and was suitable for modular deployment and consequent mutations.
Our client also requested that the design evoke the Balaton beach festival ambience and contain the most important attributes of the event such as the center stage, the party tent, the pyramid, the VIP boat, the water platforms, the giant palm trees etc.